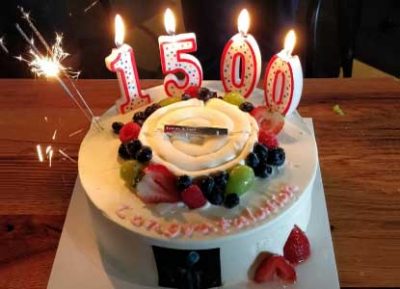 On August 6th 2018, the Radiology Assist team took a celebratory lunch at Whiskey Cake in Irving, TX to celebrate their 1500th appointment scheduled. We had set an internal goal to schedule 1000 appointments over the course of 2018 but were pleasantly surprised to find that we hit the goal 6 months ahead in June itself.
We would like to take this opportunity to thank all the wonderful providers that have voluntarily participated in the program to make it a success.
We would also like to thank Dr. Khambaty for the wonderful cake with an Xray skeleton on the front!