Nationwide Access To Affordable Imaging
The RadiologyAssist Promise
RadiologyAssist was created to bring accessibility and pricing transparency to healthcare. We created the RadiologyAssist promise because we're committed to providing affordable care to patients nationwide.
If you do not receive your scheduled services, RadiologyAssist will provide a refund. To receive a refund, follow these simple steps: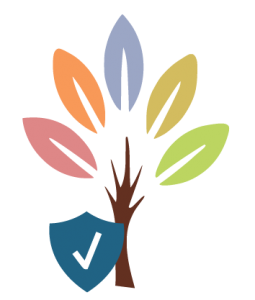 The RadiologyAssist Guarantee
RadiologyAssist was created to bring accessibility and pricing transparency to healthcare.
Refund Policy
Any appointment scheduled via the RadiologyAssist program is backed by our 100% money-back guarantee. If you arrive at your scheduled appointment and do not receive your scheduled study for any reason, you will receive a full refund. Examples include :

The imaging center cancels your appointment for any reason.
The imaging center is unable to provide the study (broken machine, tech called in sick etc).
The radiologist determines the study is not necessary or can not be rendered.

For no shows and appointment cancellations, please refer to our cancellation policy below.
Insurance claims : If an in-network claim is filed with a health insurance carrier by the patient or the imaging center, RadiologyAssist reserves the right to rescind coverage. If rescinded, a last minute cancellation fees in the amount 20 percent will be charged and the patient will be refunded the balance. The patient will then be responsible to pay all co-pay and deductibles as per the EOB received from the insurance plan. It is the patients responsibility to ensure that providers are not handed alternate health insurance information at the time of the visit (even if the provider insists).
All payments are non-refundable after services are rendered.
Due to the nature of medical services provided, RadiologyAssist does not provide full or partial refunds for delays, missing or delayed reports/images, unsatisfactory bedside manner, unsatisfactory quality or unsatisfactory outcome.
Refunds can be requested by writing an email to info@radiologyassist.com or calling us prior to the appointment.
For payments made by money order, cash or check, refunds are sent by check in the mail.
Patients are responsible for a $25 charge-back fee for all charge-backs that are initiated without requesting a refund from the program first. Charge-backs are costly and should not be used as an alternative to requesting a refund.
Cancellation Policy
All cancellations and reschedules must be made with the RadiologyAssist program only. Appointment modifications should not be made with centers directly. (Learn why)
Cancellations or reschedules should only be made :
Cancellation fees apply as per the table below :
| Time of Cancellation | Cancellation Fee |
| --- | --- |
| By 12PM CST 1 business day prior to appointment | None |
| After 12PM CST 1 business day prior to appointment | 20% |
Note : Last minute cancellations severely hurt the programs relationships with providers. Please avoid them at all cost. RadiologyAssist gives you the opportunity to reschedule or cancel up until one business day prior with no penalty. Please utilize this resource.
Patient is directly responsible for cancellation and no show fees even if covered by a third party account or grant.
Unpaid appointments are automatically cancelled by RadiologyAssist and are subject to the cancellation fee of 20%.
Cancellations made directly with the facility and not with RadiologyAssist do not relieve patient from the cancellation fee.
Payment Terms
RadiologyAssist accepts payments via the following methods only

Debit or Credit card (Visa, Mastercard or Discover)
Check (mailed to program or eCheck)
Money order (mailed to program)
Cash (only if paid in person to RadiologyAssist)
CareCredit

Payments must be made to RadiologyAssist and cannot be made to the imaging center.
Payments are due 24 hours after your appointment has been scheduled. If a same-day or next day appointment is scheduled, payment is due immediately.
If paying via cash, check or money order, you must ensure that the payment arrives prior to the payment deadline.
Your payment to RadiologyAssist is an exclusive payment for your study. No other party should bill you for services provided. If you receive a bill in error or are asked for payment, please inform RadiologyAssist immediately. Do not make the payment. RadiologyAssist will not reimburse you for such payments.
Have A Question?
Browse through our frequently asked questions, or call our national toll-free hotline at 888-996-0650
Have A Question?
Browse through our frequently asked questions, or call our national toll-free hotline at 888-996-0650